Ironworker Hidrolik Pres Açısı Üretim Hattı Verimliliği
Besleme hızı ve delme hızı çok hızlıdır, üretim verimliliğini büyük ölçüde artırır. 50 × 50 × 4mm açı için 8 saatte 9 ila 10 ton işleyebilir.
Presleme açısı cihazı, NC besleme taşıyıcı, Malzeme destekleme cihazı ve sıkma tırnakları Ulusal patent korumasına erişimdir .
PLC modülü kontrolü , beslemede servo motor, yüksek verimlilik, istikrarlı iş parçası hassasiyeti ile benimsenmesi .
Program işlevi mükemmel, zaten ulusal patent elde, program daha pratik ve daha güçlü.
E asy programlama, ayrıca manuel programlama ve yazılım lofting tarafından oluşturulan program kullanabilirsiniz edebilirsiniz .. Ben TEKLA yazılımı tarafından oluşturulan NC.1 dosyalarını okuyabilir.
Otomatik tamamlamada tüm işaretleme, delme ve kesme işlemleri , tüm bitmiş açıları çalışma gücünü hafifletmek için pnömatik devir cihazı ile boşaltılabilir.
İşaretleme ünitesi, iyi rijitliğe sahip kapalı çerçeveyi benimser.
Tek bıçaklı makaslama, hammaddeden tasarruf
Besleme konveyörleri çift lineer kılavuz kullanır ve taşıyıcı en yeni tasarımdır, bu da makinenin hızını ve doğruluğunu arttırır.
Makine, açı çelik işaretleme, delme (Dairesel / yuvarlak delik, oval / delik deliği) için kullanılan ve özel olarak çelik köşebent endüstrisi , elektrik güç bağlantı parçaları, yapı depolama tesisleri ve çelik yapı alanında kesme için kullanılan otomatik özel üretim hattıdır. inşaat endüstrisi vb .
B u
makinesi özellikle yükleme sistemi, besleme konveyörü CNC besleme kızağı, birim delme birimi işaretleme, kesme birimi, konveyör boşaltma yanı sıra, hidrolik, elektrik ve pnömatik sistemleri vb dönen enine taşıyıcının oluşmaktadır
S özellikleri :
Model
TAPM1010
Functions
punching, marking, shearing
Angle size(mm)
40×40×3~100×100×10
Max. punching (dia. × thi.) (mm)
Circular holes Ф26×10 (Q345)
Oval hole 22x50mm
Punching force (kN)
1000
Marking force (kN)
630
Shearing force (kN)
1200
Max. length of blank (m)
10 or 12
Max. length of finished (m)
8
Qty. of punch on each side (piece)
3
Qty. of marking group
4
Character size (mm)
14×10×19
CNC axis
3
Shearing mode
Single blade shearing
Angle feeding speed (m/min)
80
Programming mode

Lofting software or instruction program
Overall size(mm)
25000×6500×2500
Net Weight of machine(kg)
About 14300
Working conditions:


Working environment:
Working temperature:
-10ºC ~ 40ºC
Voltage:
380V, 50Hz, 3 Phase
Fluctuation of voltage:
±10%
Air supply:
1 MPa
Processing precision (The allowable tolerance):
1.
Two adjacent hole deviation of the same group
±0.5mm
2.
Two not adjacent hole deviation of the same group
±0.7mm
3.
Hole deviation of two adjacent group
±1mm
4.
Stadia (Distance from central of hole to edge )
±0.7mm


Ana bileşenler:
No.
Name
Brand
Main Electric Components
1
PLC
Japan YOKOGAWA
2
Servo Motor
Japan YASKAWA
3
Servo Driver
4
Business Computer
China Lenovo
5
Photoelectric Switch
AUTONICS
6
Low-voltage electrical parts(Switches,Push button,
Breaker,Indicator light, Contactor switch and so on)
German SIEMENS
7
Proximity Switch(N.O)
AUTONICS
8
Proximity Switch(N.C)
AUTONICS
9
Power Supply
China Aerospace
Main Hydraulic Components
1
Hydraulic Valves
Italy ATOS
2
Vane Pump
America DENISON
Main Mechanical Components
1
Linear Slide
HIWIN
2
Ball Screw
HIWIN
Main Pneumatic Components
1
Punching Unit
Padding Block Cylinder
Japan SMC or AirTAC
2
Magnetic Switch
Japan SMC or AirTAC
Herhangi bir parça modeli yükseltilir veya değiştirilirse, değiştirmek için aynı kalite seviyesi parçasını kullanmaya söz veririz.
Her değişiklik her bir tarafın kabul ettiği yazılı forma dayanacaktır.
T
APM
1010
yedek parça listesi
:
No.
Name
Material
Qty.
Remark
1
Punch head
T10A
1 set
Including installed in machine
2
Cavity die
T10A
1 set
Including installed in machine
3
Upper blade
9CrSi
2
Including installed in machine
4
Nether blade
9CrSi
3
Including installed in machine
5
Punching mould
ZG45
5
Including installed in machine
6
Punch head pole
T10A
5
Including installed in machine
7
Punching screw nut
40Cr
5
Including installed in machine
8
Upper claw
T10A
2
Including installed in machine
9
Nether claw
T10A
2
Including installed in machine
10
Character box
T10A
5
Including installed in machine
11
Character(numbers+letters)
TAPM1010.5-12
2 sets
Including installed in machine
12
Proximity switch
Normal open
1
AUTONICS
13
Proximity switch
Normal close
1
AUTONICS
14
Photoelectric switch
1
AUTONICS
15
O ring + Combination pad
1set
16
Inner hexagon spanner
1 set
17
300mm adjustable spanner
1
18
150mm Screwdriver (- /+)
2
19
Spanner for punch head
1
Manufacturer made
20
Spanner for double nipple
2
Manufacturer made
21
Standby paint
1 pail
22
Operation Manual
2 sets
Farklı çaplara ihtiyaç duyarsanız, sadece makine kullanımını test etmek için kullandığımız zımba ve kalıplar, pls bağımsız olarak sipariş verin.
TAPM 1010 paket listesi :
| | | | |
| --- | --- | --- | --- |
| No. | Name & Specification | Qty. | Remark |
| | Main machine | 1 | |
| | Hydraulic pressure station | 1 | |
| | Electric cabinet | 1 | |
| | Operation cabinet | 1 | |
| | Blank material rack | 4 pcs | |
| | Overturn loading rack | 4 pcs | |
| | Infeed NC carriage | 1 | |
| | Loading conveyor | 14m | |
| | Unloading conveyor | 12m | |
| 10 | Spare parts | 1 box | Refer to Spare parts list |
| 11 | Spare part list | 1 set | |
| 12 | Operation Manual | 2 sets | |
| 13 | Attachment drawing | 2 sets | |
| 14 | Certificates | 1 set | |
| 15 | Packing list | 1 set | |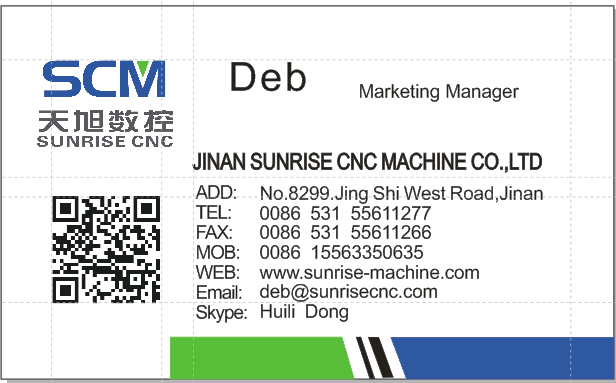 Ürün kategorileri : Delme Makinesi > Açı Delme Makinesi